Winkels has been specialized in the field of vessel and apparatus construction for more than 75 years. We are fabricators of plant components from carbon steels, stainless steels and special materials for chemical plants, refineries, power plants and similar industrial plants. Our long-term experience in the field of engineering and construction of apparatus results in a maximum degree of competence. This especially applies to welding technique which is performed in our works in state-of-the-art technology.
The majority of the about 95 employees has been trained in our company and thus has become familiar with the entire apparatus construction from the scratch. It is our central idea that all key works – whether engineering including calculations or fabrication – are executed in our works by our employees. For this we do have available engineering offices with excellent equipment and production halls of more than 20,000 square metres. The entire fabrication yard covers 50,000 qm. In case of extraordinary works or component parts we make use of our compentent and experienced partners. Winkels operates on an international basis. We have already supplied to more than fifty countries all over the world. The export share is constantly between 30 and 50%.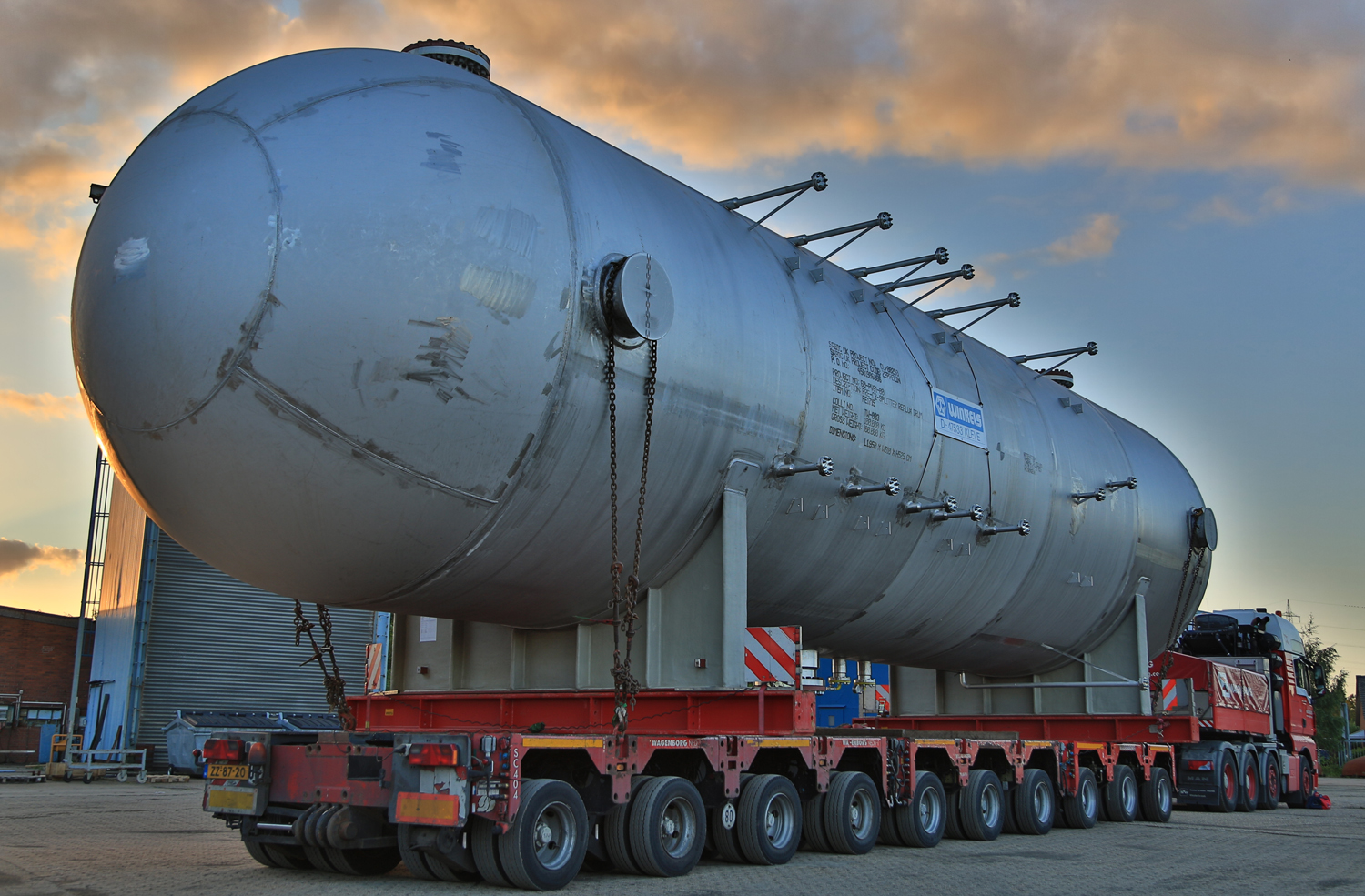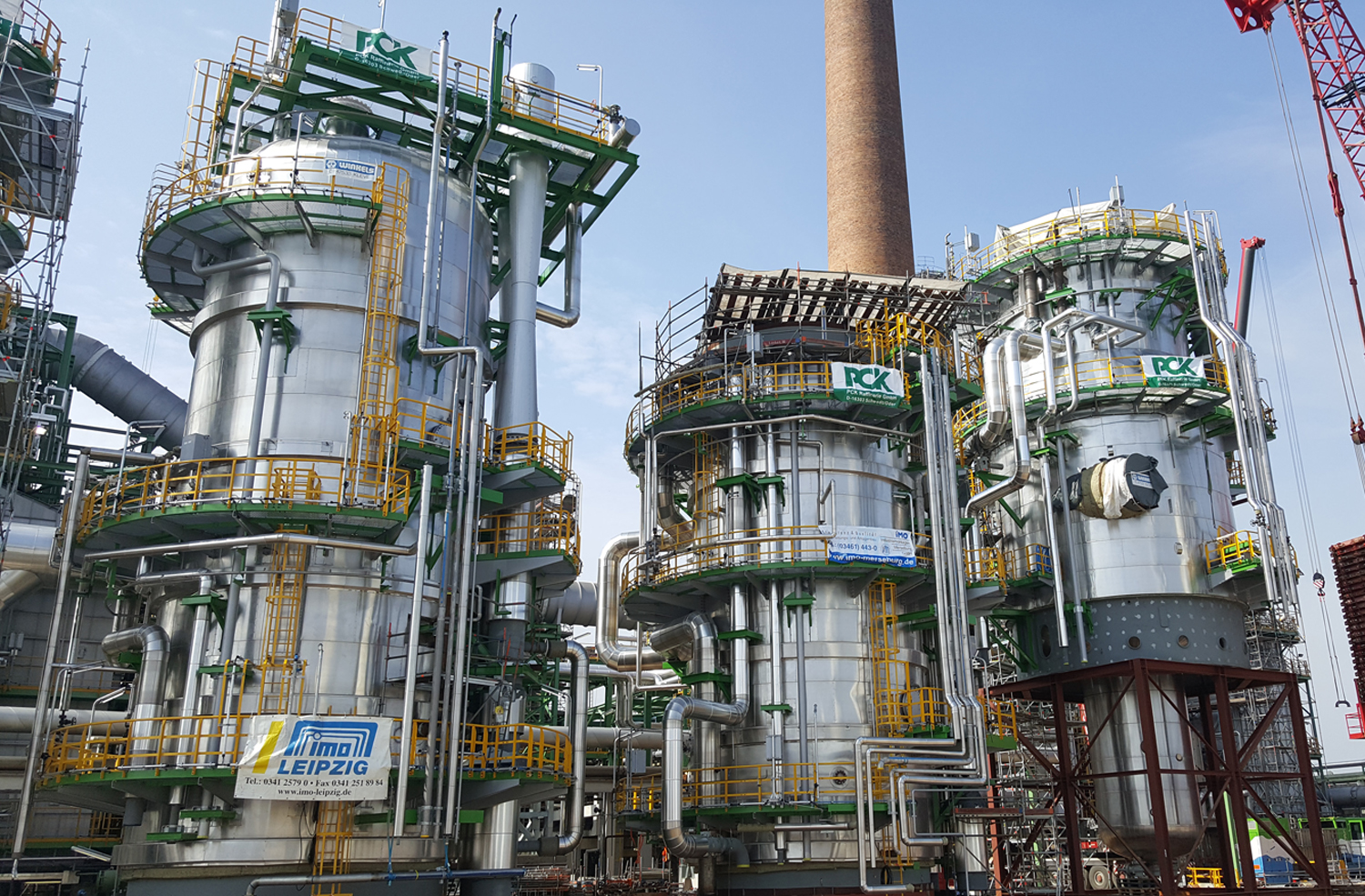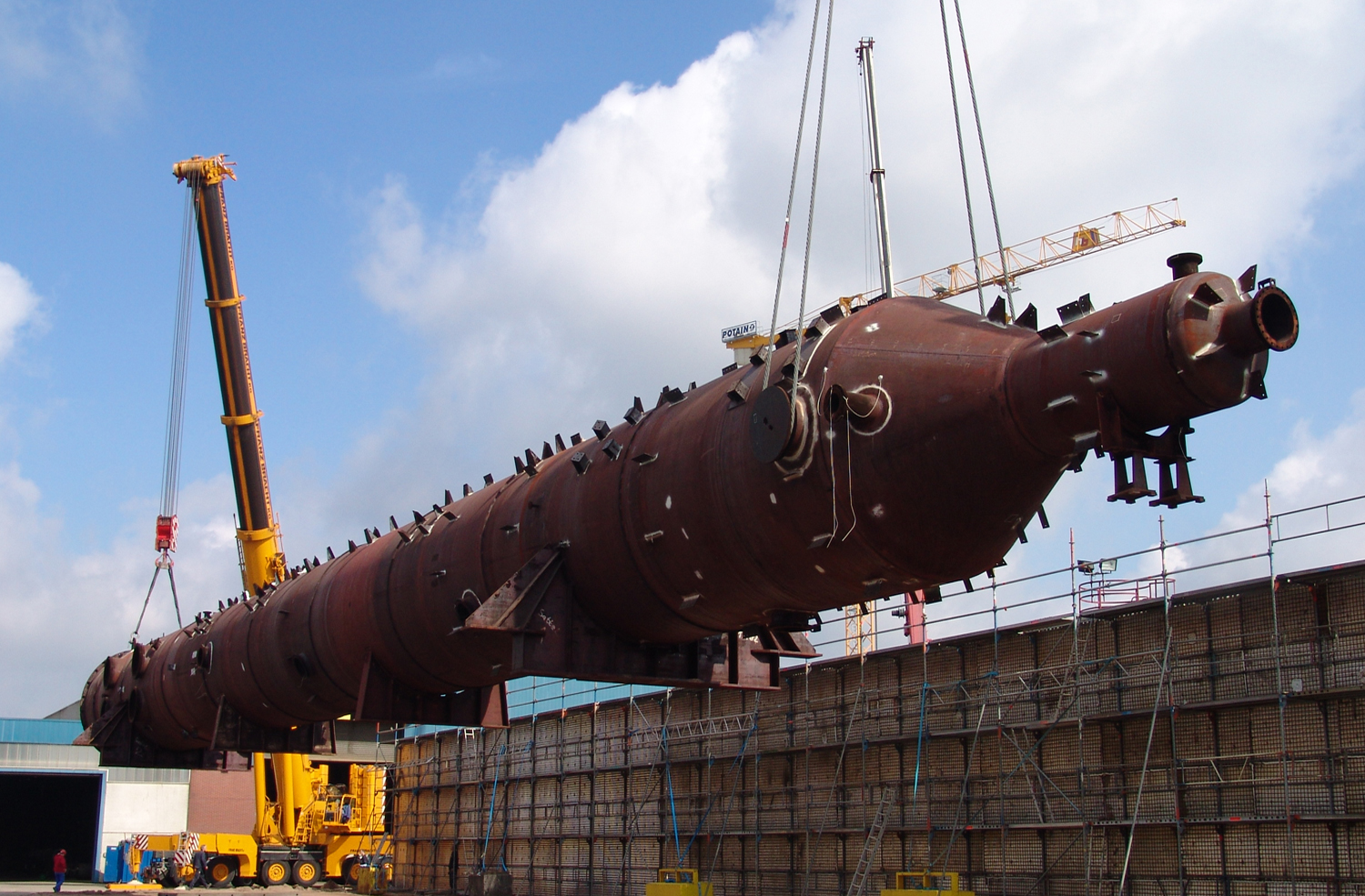 In Kleve, Germany we fabricate columns, reactors, pressure vessels, heat exchangers and agitator vessels. Depending on the order the scope of supply may also comprise internals such as process trays, internal tube coils and similar parts, as specified by the client. Moreover our columns and vessels are supplied "fully dressed" upon client´s request. If this is the case, delivery and installation of insulation, fireproofing, shop- fabricated platforms, ladders, complete pipings as well as electrical equipment and instruments for measuring and control engineering are part of the equipment.

Please find here some of our references
Amec Foster Wheeler Energy Limited, Great Britain
Amec Foster Wheeler Italiana SRL Corsico, Italy
Arvand Petrochemical Company, Iran
BASF N.V., Belgium
BASF Petronas Chemical Sdn Bhd, Malaysia
BASF Polyurethanes Co. Ltd., China
BASF SE, Germany
BASF YPC Company Ltd., China
Bayer, USA
Bayer AG, Germany
Bayer Pharma AG, Germay
Bayer Thai Limited, Thailand
Bayernoil GmbH, Germany
BorsodChem, Hungary
BP Europa SE, Germany
Cargill Deutschland GmbH, Germany
Celanese GmbH, Germany
Caribbean Nitrogen Company Limited (CNC), Trinidad & Tobago
Conoco Phillips, Ireland
CUF-Quimicos, Portugal
Daelim Industrial Co. Ltd, Republic Korea
Dow Corning, China
Dow Corning Limited UK, Great Britain
EDL Anlagenbau GmbH, Germany
ENOC Processing Company LLC, UAE
Esso Belgium Division, Belgium
Esso Deutschland GmbH, Germany
Evonik Industries AG, Germany
ExxonMobil, Norway
ExxonMobil, Germany
Fluor Consultans B.V., The Netherlands
GFI Enterprises Ltd., Great Britain
Gunvor Raffinerie Ingolstadt GmbH, Germany
Henkel AG, Germany
HKL Industrieanlagen, Germany
HPI, Germany
Huchems Nitric Acid Plant, Republic Korea
Ineos Phenol, Germany
INEOS Solvents Germany GmbH, Germany
IV-Oil & Gas B.V., The Netherlands
Jacobs Nederland B.V., The Netherlands
KBR Incorporation, USA
KLK Oleo, Germany
Kuraray Europe GmbH, Germany
Lanxess Chemical Co., China
Lanxess, Singapore
Linde AG Engineering, Germany
Marathon Oil, Equatorial Guinea
M+W Process Industries GmbH, Germany
Methanol Holdings Trinidad (MHTL), Trinidad & Tobago
MiRO GmbH & Co. KG, Germany
Molina Materialwirtschaft GmbH & Co. KG, Germany
Norsk Hydro, Norway
Oman Methanol Company (OMC), Oman
PCK Raffinerie GmbH, Germany
Petroquimica de Venezuela, Venezuela
PROMAN GMBH, Germany
Repsol Polimeros, Portugal
Ruhr Oel GmbH, Germany
Sabic UK Chemicals, Great Britain
Sadara Chemicals, Saudi Arabia
Sasol Germany GmbH, Germany
Sasol-Huntsman GmbH & Co. KG, Germany
Saudi Chevron Phillips Co., Saudi Arabia
Shell Deutschland Oil GmbH, Germany
Shell Moerdijk, The Netherlands
Shell Nederland B.V., The Netherlands
Shell UK Limited, Great Britain
SLIC (Shanhai Lianheng Isocyanate Co. Ltd.), China
Statoil A.S., Norway
Sulzer Chemtech GmbH, Germany
Synthos, Czech Republic
Texaco Pembroke, Great Britain
ThyssenKrupp Uhde, Germany
Toyo Engineering Corp., Japan
Valero Energy Limited, Great Britain
Vinnolit GmbH & Co. KG, Germany
Wacker Chemie AG, Germany
Wacker Polysilicon North America, USA
Wilbraco GmbH, Germany